If you feel frustrated by buggy drivers and softwares of Killer ethernet cards that come with your new gaming laptop or motherboard, it is possible to get rid of them by force replacing the drivers. I experienced continuous disconnection while creating a testnet with this card and it was unacceptable. I honestly have no idea why manufacturers even use this chipset even though people were complaining about this for a long time.
Killer chipsets are basically rebranded versions of existing Atheros chipsets, so  you can simply override the default driver settings to make it function as an Atheros card.
1. Open the device manager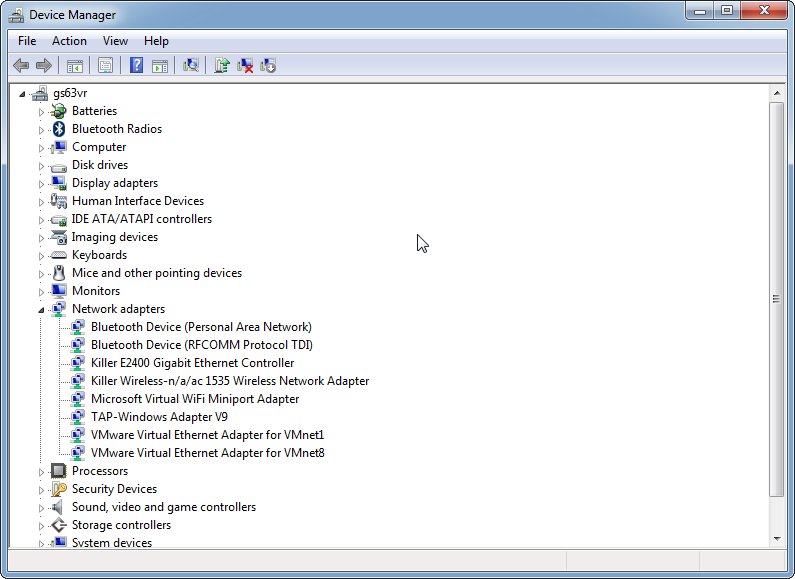 2. Right click on the LAN card and choose to update driver software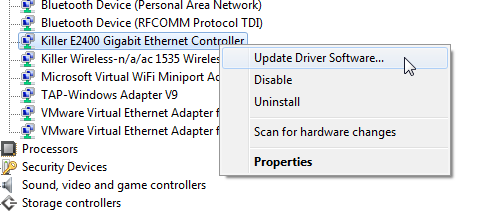 3. Browse my computer for drivers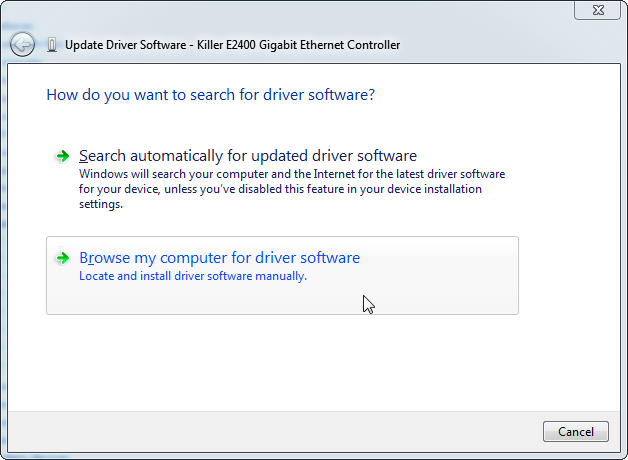 4. Pick from a list on my computer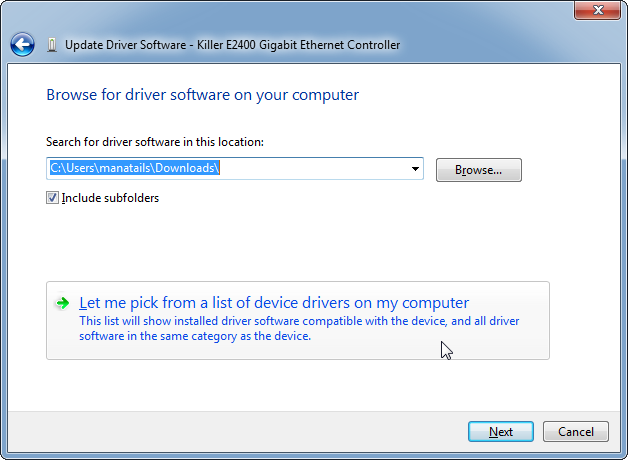 5. Have driver disk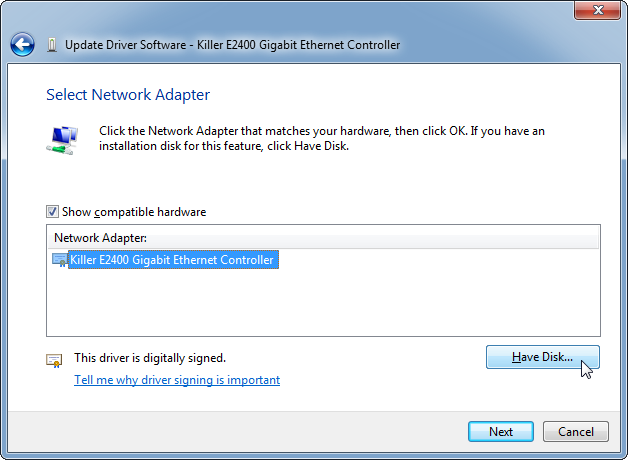 6. Choose the appropriate inf file for your device. There is a list of compatible drivers at the end of this article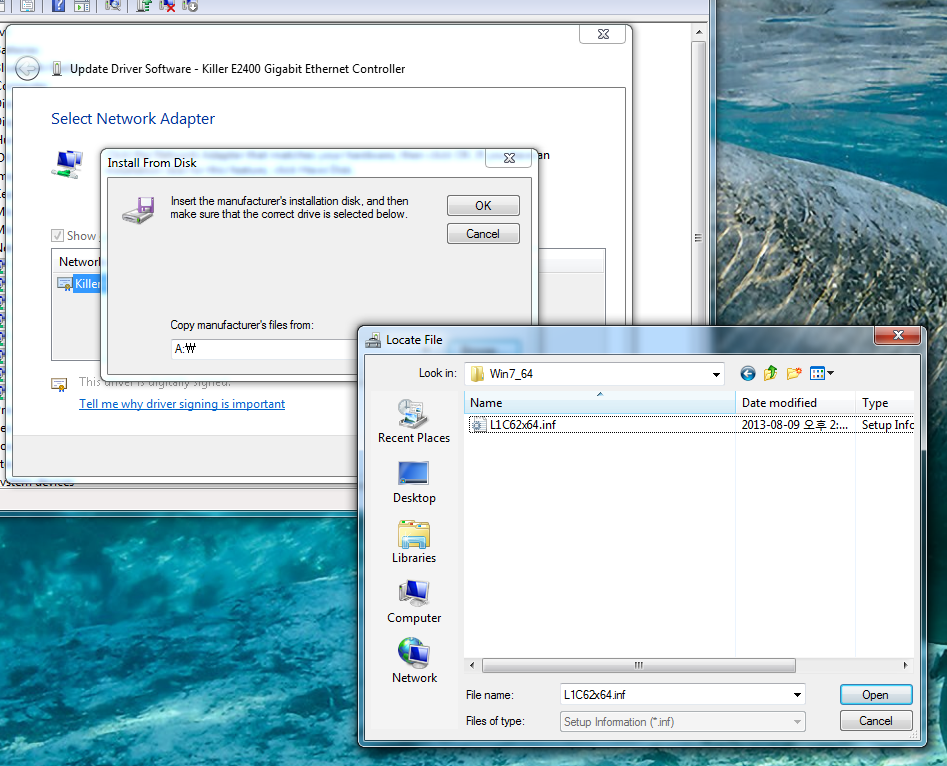 7. If the inf file contains multiple definitions, choose the appropriate model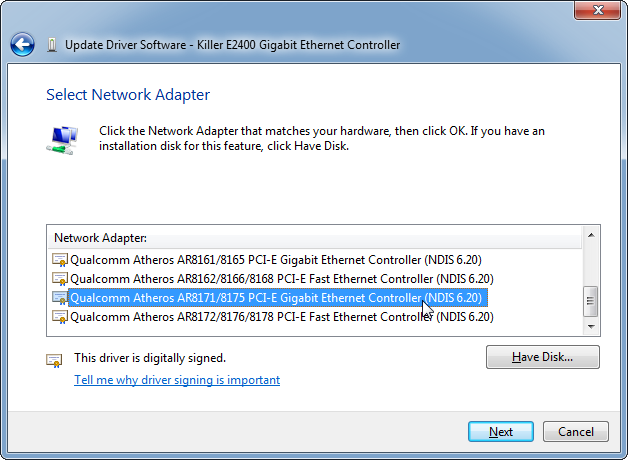 8. Ignore the warning and proceed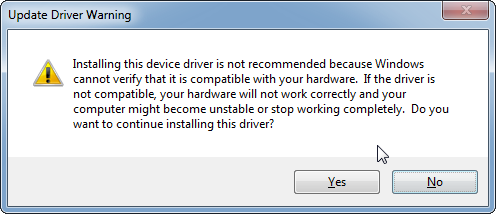 9.You have a functional Atheros card now, goodbye retarded Killer drivers


10. Remove the Killer suite from Add/Remove Programs if you installed them
List of compatible drivers:
Killer E2200 – Atheros AR8151
Killer E2400 – Atheros AR8171
Killer Wireless 1535 – Qualcomm QCA61x4A
Please tell me if you know any other compatible pairs, I'll add them to this list.